Perlindungan Hukum Bagi Konsumen Atas Peredaran Vaksin Palsu Menurut Hukum Positif Indonesia
Filham Aziz Purwandhi

Universitas Mataram

Ari Rahmad Hakim B.F.

Universitas Mataram

Yudhi Setiawan

Universitas Mataram
Keywords:
Perlindungan, Konsumen, Vaksin Palsu.
Abstract
Penelitian ini bertujuan mengetahui perlindungan hukum bagi konsumen atas peredaran vaksin palsu menurut hukum positif Indonesia.Penelitian ini merupakan penelitianhukum normatif empiris. Hasil penelitian disimpulkan bahwa perlindungan hukum bagi konsumen terhadap peredaran vaksin palsu diatur dalam Pasal 8 dan 62 UU No. 8 Tahun 1999 tentang Perlindungan Konsumen. Pasal 98, 197 dan 198 UU No. 36 Tahun 2009 tentang Kesehatan. Pasal 51 dan 79 UU No. 29 Tahun 2004 tentang Praktek Kedokteran. Pasal 58 dan 82 UU No. 36 Tahun 2014 tentang tenaga Kesehatan. Serta Pasal 83 dan 100 UU No. 20 Tahun 2016 tentang Merek dan Indikasi Geografis.Peran BPOM dengan cara Pre-Market and Post Market. Sementara, BBPOM Kota Mataram dilaksanakan dengan sidak sekali sebulan.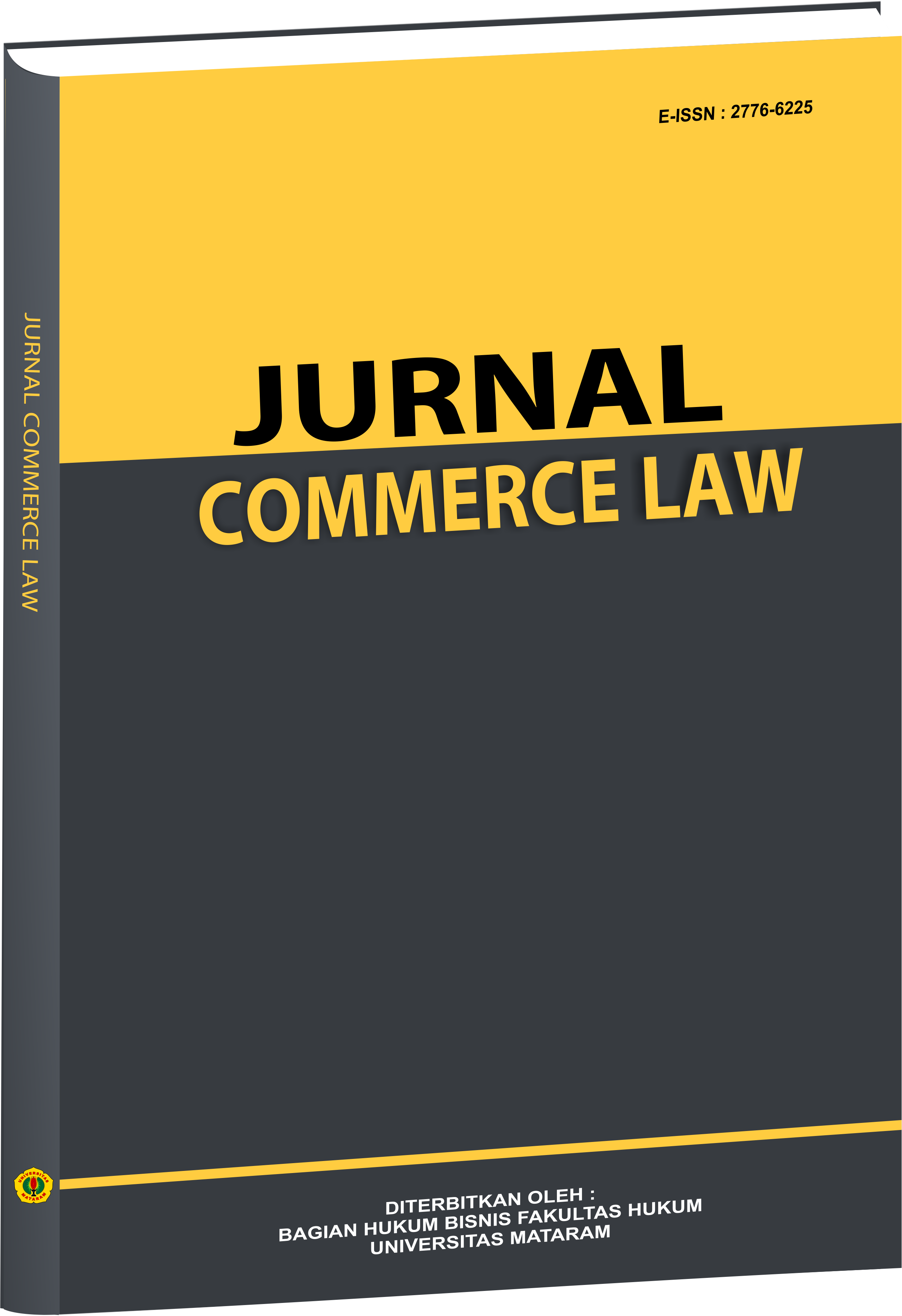 How to Cite
Purwandhi, F. A., B.F., A. R. H., & Setiawan, Y. (2022). Perlindungan Hukum Bagi Konsumen Atas Peredaran Vaksin Palsu Menurut Hukum Positif Indonesia. Commerce Law, 2(1). https://doi.org/10.29303/commercelaw.v2i1.1367
Copyright (c) 2022 Filham Aziz Purwandhi, Ari Rahmad Hakim B.F., Yudhi Setiawan
This work is licensed under a Creative Commons Attribution-NonCommercial-NoDerivatives 4.0 International License.
The authors hold the copyright. Authors retain copyright and grant the journal right of first publication with the work simultaneously licensed under a Creative Creative Commons Attribution-NonCommercial-NoDerivatives 4.0 International License.. that allows others to share the work with an acknowledgement of the work's authorship and initial publication in this journal. How ever the author should affirming that the article is their original work should accompany the article via online submission form. Authors are permitted to share a Preprint of their article anywhere at any time.