Tanggung Jawab Pengangkut Terhadap Penumpang Yang Menggunakan Jasa Angkutan Laut
Ahmad Adhitya Pratama

Universitas Mataram

Sudiarto Sudiarto

Universitas Mataram

Yudhi Setiawan

Universitas Mataram
Keywords:
Tanggung Jawab, Pengangkut, Angkutan Laut.
Abstract
Penelitian ini bertujuan mengetahui tanggung jawab pengangkut terhadap penumpang pengangkut laut dalam dalam melaksanakan tanggung jawabnya serta faktor-faktor yang menjadi terjadinya tanggung jawab tersebut. Penelitian ini menggunakan metode penelitian hukum normatif dengan menggunakan data lapangan sebagai pelengkap. Hasil penelitian yaitu pelaksanaan tanggung jawab terhadap penumpang angkutan laut telah dilaksanakan sesuai dengan aturan hukum yang berlaku, namun masih terdapat pelayanan yang menurut penumpang belum maksimal dalam penerapannya. Perjanjian pengangkutan yang didasarkan prinsip timbal balik antara pengangkut dengan penumpang, dimana pengangkut mengikatkan diri untuk menyelenggarakan pengangkutan barang dan/atau orang dari suatu tempat ke tempat tujuan tertentu dengan selamat, sedangkan penumpang mengikatkan diri untuk membayar uang angkutan. Faktor yang mempengaruhi tanggung jawab oleh pengangkut laut, dan cara penyelesaiannya. Penyelesaian sengketa prngangkutan laut dapat dilakukan dengan du acara yaitu non-litigasi (perdamaian) dan litigasi (jalur hukum).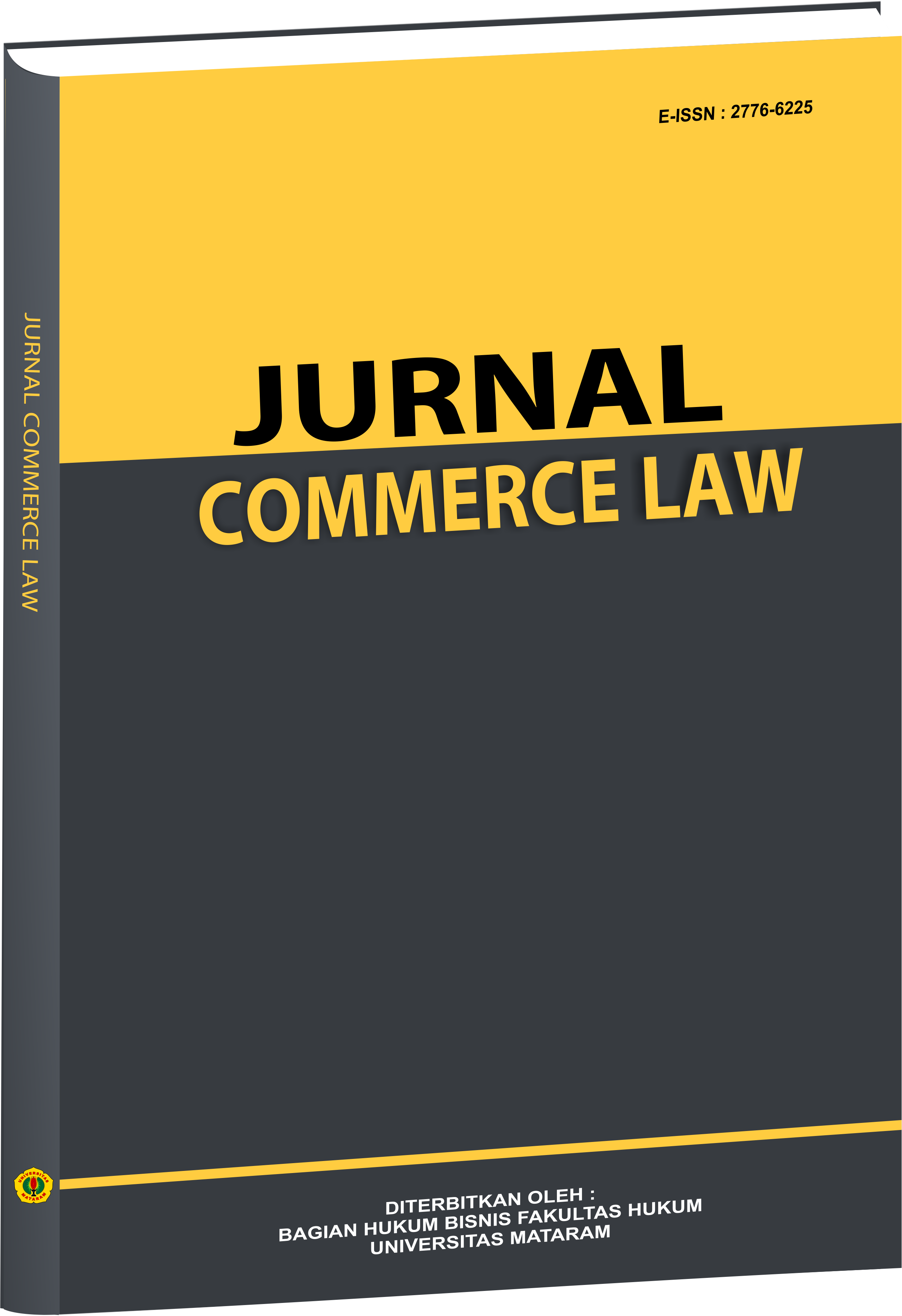 How to Cite
Pratama, A. A., Sudiarto, S., & Setiawan, Y. (2022). Tanggung Jawab Pengangkut Terhadap Penumpang Yang Menggunakan Jasa Angkutan Laut. Commerce Law, 2(1). https://doi.org/10.29303/commercelaw.v2i1.1351
Copyright (c) 2022 Ahmad Adhitya Pratama, Sudiarto Sudiarto, Yudhi Setiawan
This work is licensed under a Creative Commons Attribution-NonCommercial-NoDerivatives 4.0 International License.
The authors hold the copyright. Authors retain copyright and grant the journal right of first publication with the work simultaneously licensed under a Creative Creative Commons Attribution-NonCommercial-NoDerivatives 4.0 International License.. that allows others to share the work with an acknowledgement of the work's authorship and initial publication in this journal. How ever the author should affirming that the article is their original work should accompany the article via online submission form. Authors are permitted to share a Preprint of their article anywhere at any time.