Analisis Hukum Terhadap Penyelewengan Dana Nasabah (FRAUD) Berdasarkan Prinsip Kepercayaan
Nurchalizah Yasmine Savitri

Universitas Mataram

Yudhi Setiawan

Universitas Mataram
Keywords:
Nasabah; Fraud; dan Kepercayaan
Abstract
Tujuan dari penelitian ini adalah untuk mengetahui hubungan antara perbuatan penyelewengan dana nasabah (fraud) dengan prinsip kepercayaan dan untuk mengetahui perlindungan hukum bagi nasabah atas tindakan fraud. Sedangkan manfaat dari penelitian ini diharapkan dapat memberikan masukan pada semua pihak yang membutuhkan pengetahuan terkait dengan permasalahan yang diteliti. Metode yang digunakan adalah penelitian normatif dengan menggunakan bahan hukum primer, sekunder, dan tersier. Hasil dari penelitian ini menyebutkan bahwa prinsip kepercayaan itu sangat penting bagi keberlangsungan suatu lembaga perbankan, yang mana jika tidak ada kepercayaan dari masyarakat, bank tidak dapat melaksanakan kegiatan usahanya untuk itu bank harus senantiasa menjaga kepercayaan nasabah dengan menjaga kesehatan banknya serta memberikan perlindungan baik secara preventif maupun represif kepada nasabah agar mereka merasa aman dan nyaman bertransaksi di bank yang bersangkutan.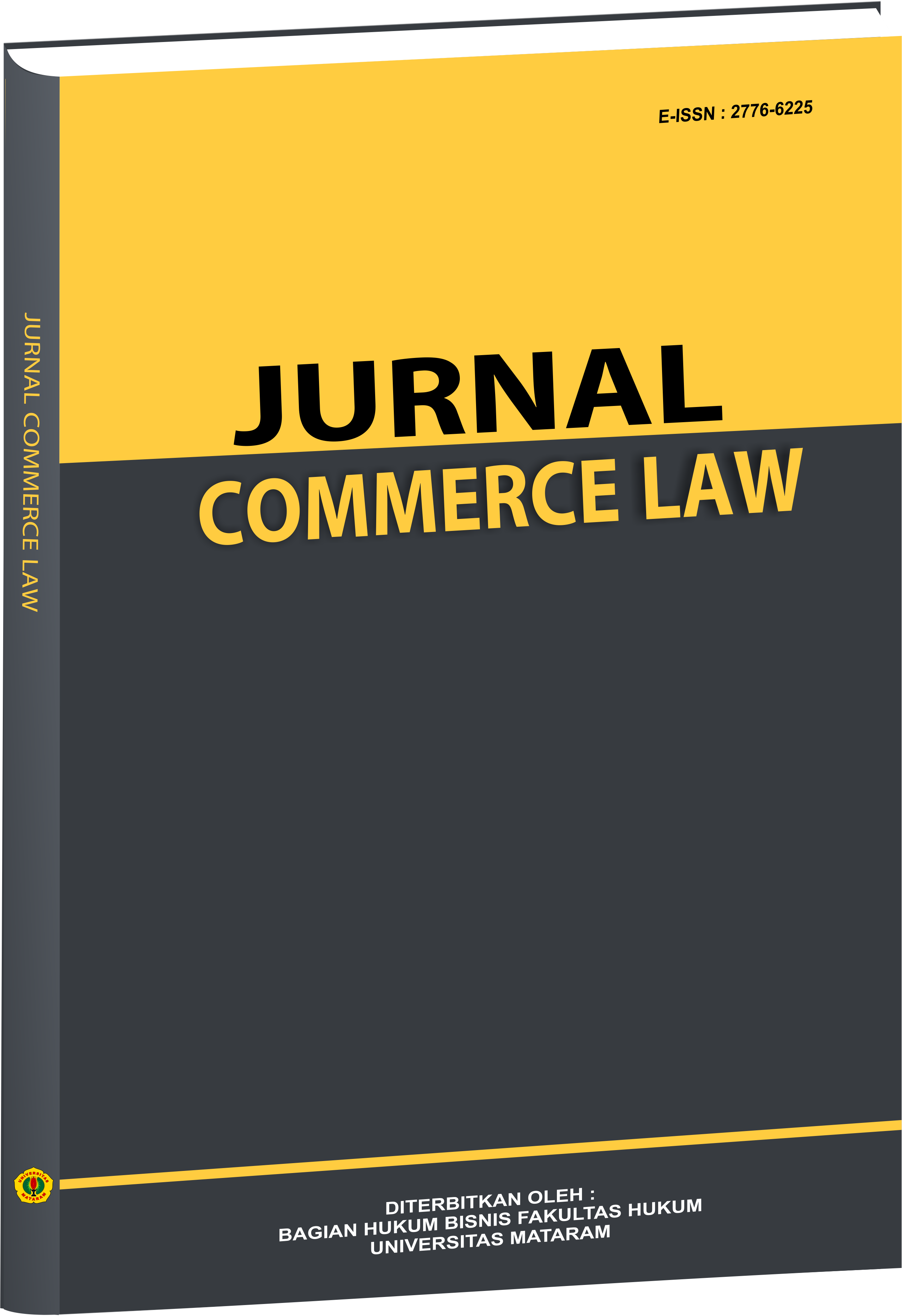 How to Cite
Savitri , N. Y., & Setiawan, Y. (2022). Analisis Hukum Terhadap Penyelewengan Dana Nasabah (FRAUD) Berdasarkan Prinsip Kepercayaan. Commerce Law, 2(2). https://doi.org/10.29303/commercelaw.v2i2.2056
Copyright (c) 2022 Nurchalizah Yasmine Savitri, Yudhi Setiawan
This work is licensed under a Creative Commons Attribution-NonCommercial-NoDerivatives 4.0 International License.
The authors hold the copyright. Authors retain copyright and grant the journal right of first publication with the work simultaneously licensed under a Creative Creative Commons Attribution-NonCommercial-NoDerivatives 4.0 International License.. that allows others to share the work with an acknowledgement of the work's authorship and initial publication in this journal. How ever the author should affirming that the article is their original work should accompany the article via online submission form. Authors are permitted to share a Preprint of their article anywhere at any time.