Pertanggunggugatan PT. ASDP Terhadap Penumpang Yang Tidak Tercatat Identitasnya Saat Terjadi Kecelakan Kapal Ferry
Anwar Hidayat

Universitas Mataram

Sudiarto Sudiarto

Universitas Mataram
Keywords:
Ferry; Kecelakaan; Identitas Penumpang; Tiket
Abstract
Pada angkutan penyeberangan menggunakan ferry, seringkali identitas penumpang tidak tercatat di tiket. Beberapa penumpang bahkan tidak memiliki tiket. Penelitian ini bertujuan untuk mengetahui akuntabilitas PT. ASDP pada penumpang yang tidak tercatat identitasnya pada kecelakaan penyeberangan. Manfaat kajian diharapkan dapat menjawab keraguan atas isu terkait pencatatan calon penumpang angkutan laut. Penelitian dilakukan dengan menggunakan metode normatif. Hasil penelitian mengungkapkan adanya ketidaksesuaian antara peraturan dengan kejadian sebenarnya dalam pencatatan penumpang. Setiap penumpang harus memiliki tiket sesuai identitasnya untuk membuktikan perjanjian pengangkutan dan jaminan asuransi Jasa Raharja.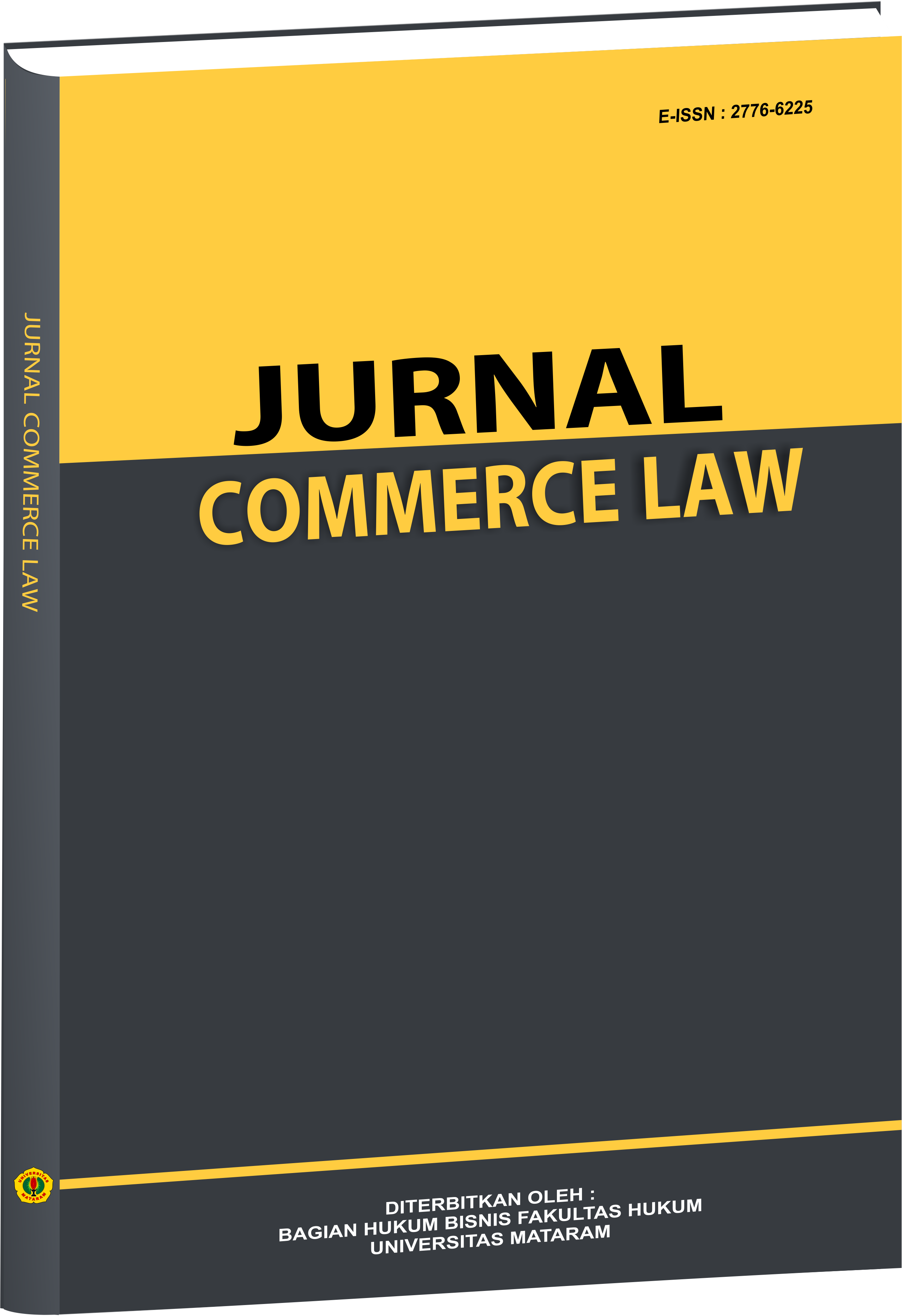 How to Cite
Hidayat, A., & Sudiarto, S. (2022). Pertanggunggugatan PT. ASDP Terhadap Penumpang Yang Tidak Tercatat Identitasnya Saat Terjadi Kecelakan Kapal Ferry. Commerce Law, 2(2). https://doi.org/10.29303/commercelaw.v2i2.2055
Copyright (c) 2022 Anwar Hidayat, Sudiarto
This work is licensed under a Creative Commons Attribution-NonCommercial-NoDerivatives 4.0 International License.
The authors hold the copyright. Authors retain copyright and grant the journal right of first publication with the work simultaneously licensed under a Creative Creative Commons Attribution-NonCommercial-NoDerivatives 4.0 International License.. that allows others to share the work with an acknowledgement of the work's authorship and initial publication in this journal. How ever the author should affirming that the article is their original work should accompany the article via online submission form. Authors are permitted to share a Preprint of their article anywhere at any time.