Tanggung Jawab Bank Atas Penggunaan Cek Kosong Sebagai Alat Pembayaran
Dwiana Karinaningsih

Universitas Mataram

Zainal Asikin

Universitas Mataram

Diman Ade Mulada

Universitas Mataram
Keywords:
Tanggung Jawab. Cek Kosong.Alat Pembayaran
Abstract
enelitian ini bertujuan untuk menganalisia tanggungjawab bank atas penggunaan cek kosong oleh nasabah dan menganalisa perlindungan hukum atas nasabah penerima cek kosong. Penelitian ini menggunakan penelitian normatif-empiris. Pendekatan yang digunakan yaitu pendekatan perundang-undangan, konseptual dan sosiologi. Jenis data serta bahan hukum yang digunakan yaitu data primer yang diperoleh langsung melalui penelitian lapangan dan data sekunder. Teknik pengumpulan data/bahan hukum dilakukan dengan studi kepustakaan dan studilapangan.Analisis yang digunakan adalah analisis kualitatif.Berdasarkan hasil penelitian tanggung jawab bank ataspenerima cek kosong yaitu Bank Indonesia akan memasukkan pemberi cek tersebut ke dalam DaftarHitamNasional sehingga nasabah tersebut tidak diperbolehkan melakukan transaksi perbankan selama 1 (satu) tahun. Perlindungan hukum atasnasabahpenerima cek kosong yaitu perlindungan hukum preventif dengan melakukan somasi sebanyak 3 kali berturut-turut dan perlindungan hukum represif yaitu dilakukan dengan cara negosiasi dan penyelesaiansengketa di pengadilan.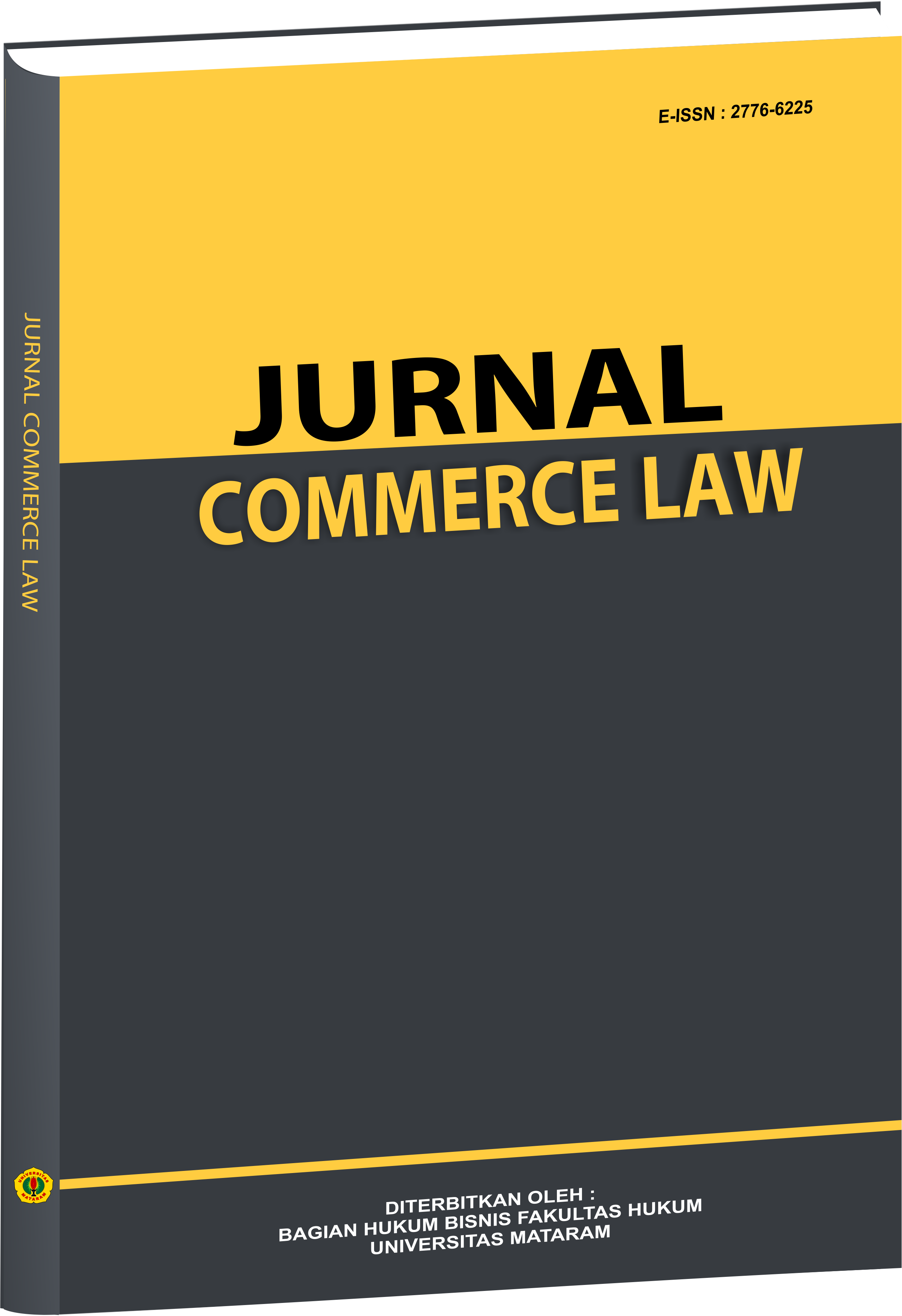 How to Cite
Karinaningsih, D., Asikin, Z., & Mulada, D. A. (2022). Tanggung Jawab Bank Atas Penggunaan Cek Kosong Sebagai Alat Pembayaran. Commerce Law, 2(1). https://doi.org/10.29303/commercelaw.v2i1.1344
Copyright (c) 2022 Dwiana Karinaningsih, Zainal Asikin, Diman Ade Mulada
This work is licensed under a Creative Commons Attribution-NonCommercial-NoDerivatives 4.0 International License.
The authors hold the copyright. Authors retain copyright and grant the journal right of first publication with the work simultaneously licensed under a Creative Creative Commons Attribution-NonCommercial-NoDerivatives 4.0 International License.. that allows others to share the work with an acknowledgement of the work's authorship and initial publication in this journal. How ever the author should affirming that the article is their original work should accompany the article via online submission form. Authors are permitted to share a Preprint of their article anywhere at any time.