Analisis Tanggung Jawab Direksi Perusahaan Terhadap Wanprestasi Kaitannya Dengan Prinsip Piercing The Corporate Veil
Nitia Nanda Kirana

Universitas Mataram

Khairus Febryan Fitrahady

Universitas Mataram
Keywords:
Tanggung Jawab; Wanprestasi; Piercing the Corporate Veil
Abstract
Tujuan penelitian ini adalah untuk mengkaji apakah direksi perusahaan bertanggung jawab secara pribadi atas wanprestasi dan kaitannya dengan prinsip piercing the corporate veil serta bagaimana pertimbangan hakim dalam menjatuhkan putusan dan menerapkan prinsip piercing the corporate veil dalam beberapa putusan. Metode penelitian yang digunakan adalah metode penelitian normatif. Berdasarkan hasil penelitian bahwa, pertama direksi dapat bertanggung jawab secara pribadi jika melakukan wanprestasi yang disebabkan oleh kelalaian direksi dan jika perbuatan tersebut merugikan perusahaan secara langsung. Kedua, hakim memberikan pertimbangan untuk memutus direksi bertanggung jawab secara pribadi apabila direksi telah wanprestasi disebabkan karena kelalaian direksi dan dianggap melanggar Pasal 3 UUPT.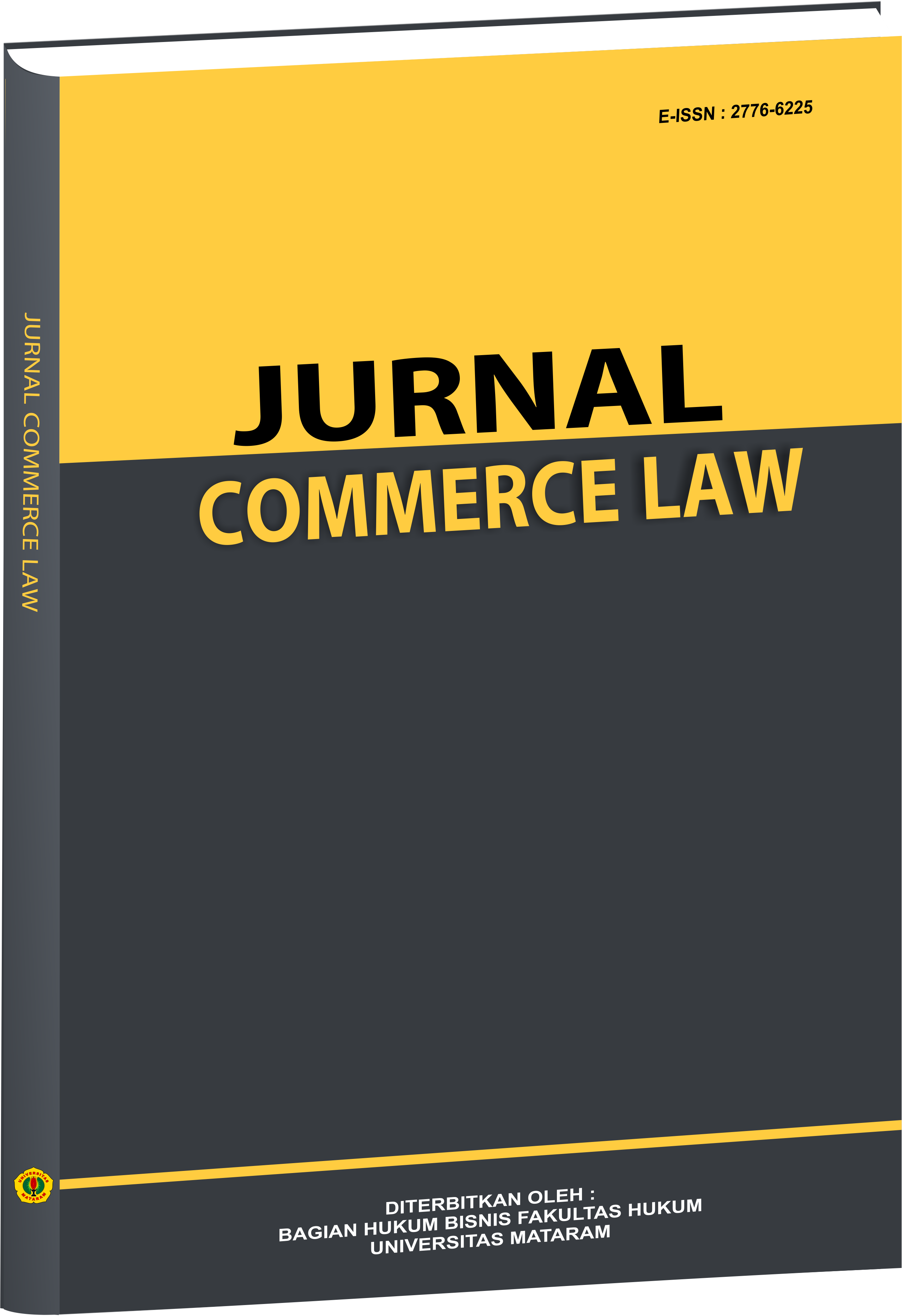 How to Cite
Kirana, N. N., & Fitrahady, K. F. (2022). Analisis Tanggung Jawab Direksi Perusahaan Terhadap Wanprestasi Kaitannya Dengan Prinsip Piercing The Corporate Veil. Commerce Law, 2(2). https://doi.org/10.29303/commercelaw.v2i2.2045
Copyright (c) 2022 Nitia Nanda Kirana, Khairus Febryan Fitrahady
This work is licensed under a Creative Commons Attribution-NonCommercial-NoDerivatives 4.0 International License.
The authors hold the copyright. Authors retain copyright and grant the journal right of first publication with the work simultaneously licensed under a Creative Creative Commons Attribution-NonCommercial-NoDerivatives 4.0 International License.. that allows others to share the work with an acknowledgement of the work's authorship and initial publication in this journal. How ever the author should affirming that the article is their original work should accompany the article via online submission form. Authors are permitted to share a Preprint of their article anywhere at any time.